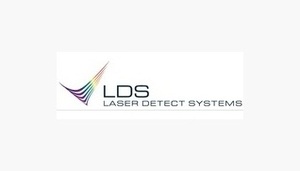 "LDS company researches, develops, and manufactures real-time mineral scan systems for control and monitoring purposes during production. The company's systems are based on advanced electro-optical technologies and naturally require unique and complex software.
We had been looking for a software company with an understanding of technology and a readiness for prompt and flexible development processes according to our and our clients' specifications.
Beginning with 2006, in contrast to other companies we have had experience with, EfCom company and those heading it, Alex and Tal Efros, evinced reliability, performance within schedule, and an impressive ability to meet and exceed all requirements.
Already at the initial meetings we were impressed with their quick grasp of the system, their ability to translate complex requirements into integrated and practical solutions.
We were likewise impressed with the rate and speed with which they offered and realized reliable, creative solutions.
Open-mindedness and freedom from bureaucratic rigidity – which characterizes large software corporations – combined with a thorough understanding of the system, complete involvement, initiative, agility, and especially the commitment to realize our "dreams" resulted in
EfCom's complete involvement in system definition and in imaginative solutions which enabled the expeditious development of sophisticated software.
The complex and unique software which draws continuous praise from the company's clients is no less the result of professional, imaginative and patient team work.
We hope and believe that our successful collaboration will continue.
Your success is our success. "
Ron Mishli,
CEO
Laser Detect Systems